Chief Minister Naveen Patnaik, after hoisting the national flag at the Barabati stadium here today on the occasion of 69th Republic Day, said that Odisha is currently on a par with other developed states of India.
"Odisha has developed significantly in the field of economy, health, education, industries and infrastructure. Odisha is now on a par with other developed states of the country," the CM said.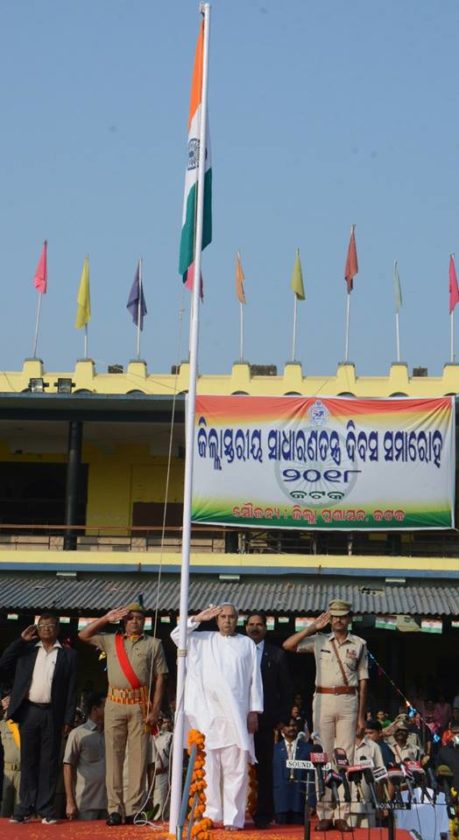 "The state has surpassed the national average in poverty alleviation and various Human Development Indexes. Our growth rate is also better than that of the national growth rate. Our state has emerged as an ideal state in the country for welfare programmes," Patnaik said.
"Empowerment of people of our state belonging to various groups is the most important aspect. When a Scheduled Tribe student gets education in a good school in Bhubaneswar, the entire Scheduled Tribe society feels empowered," he said.
"Contribution of women in developmental works has also facilitated creation of an empowered Odisha. The state government is also working towards empowerment of all groups of people. I strongly believe that empowered citizens can make Odisha reach new peak of development," he added