Sulabh's Rs 10 lakh Sculpture award goes to 90-yr-old Bihar artiste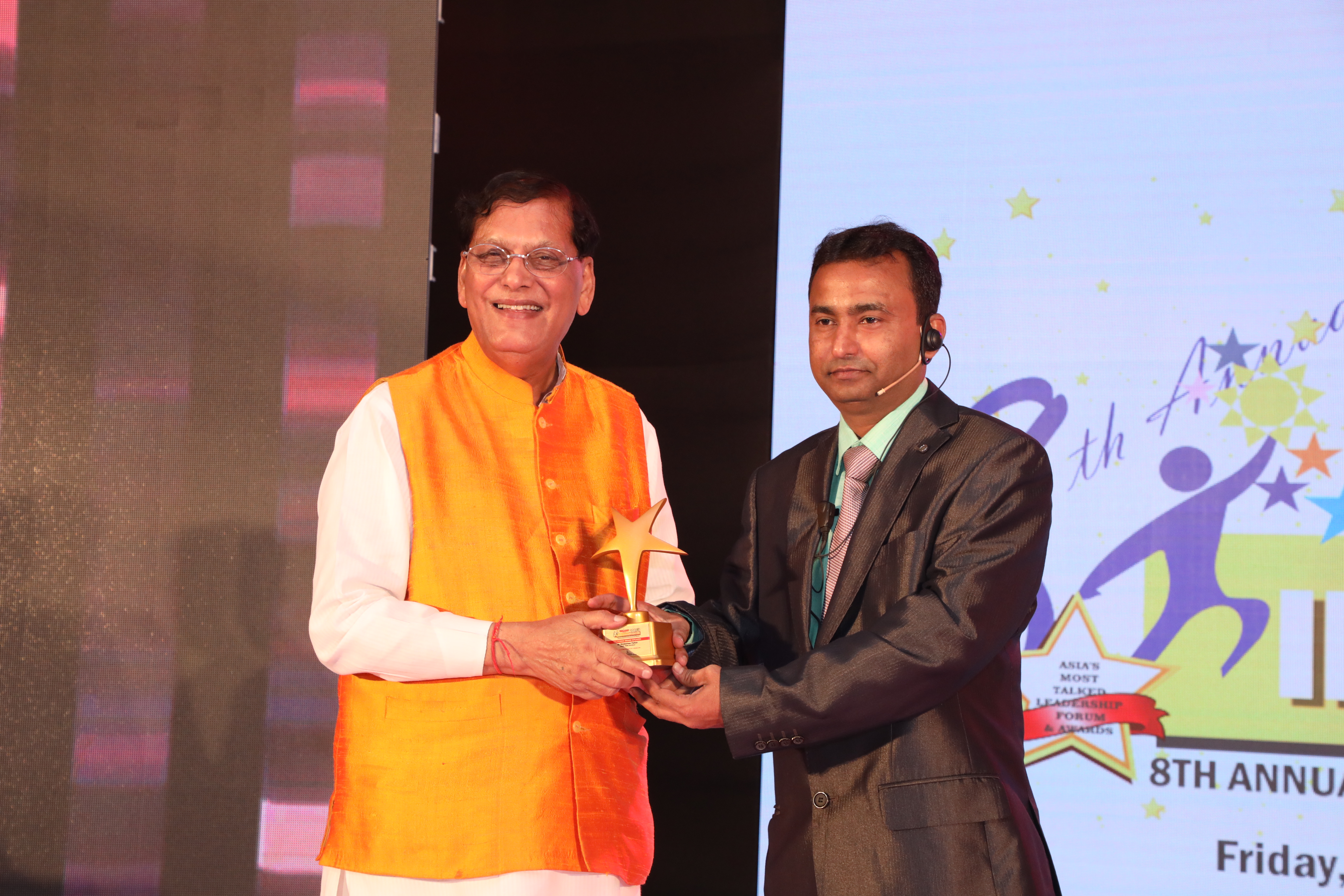 90-year-old eminent artiste Mr. Phani Bhushan Biswas from Bihar was awarded with Rs 10 lakh worth "Sulabh Sculpture Award" on the occasion of the 49th Foundation day of Sulabh International. Government Girls Senior Secondary School, Subhash Nagar, New Delhi was also honoured for 'Sulabh Best Disciplined School Award' on the occasion. Vice Principal Mrs. Sharda Tanwar received the award on behalf of the school. The School was awarded with a gold medal.
The award was presented by well known social reformer and founder of Sulabh International Dr. Bindeshwar Pathak.
Mr. Biswas is a celebrated artiste whose creations and sculptures are available in different parts of Bihar.
In 1970, a young visionary launched a small campaign in Bihar which subsequently became famous as 'Sulabh Movement' throughout globe.
Working from 1970 to 2019 Sulabh has completed 49 years of its engagement in the field of sanitation and social uplift.
During these 49 years, it's mentor and well known social reformer Dr. Bindeshwar Pathak has served the society and country with extraordinary dedication.
Through his exceptional service to the nation, Dr. Pathak has embodied what Bapu dreamt almost a century ago and recognising the contribution, the Government of India last week conferred on his organisation the coveted "Gandhi Peace Prize".
A book on the life and journey of Dr. Pathak was also released on the occasion.
Dr. Pathak started campaign for toilet-for-all by introducing Sulabh Shauchalaya from Bihar in 1970 which became popular across country and other parts of world as well.
As a renowned sociologist, he led the Sulabh Movement, which works to promote human rights, environmental sanitation, non-conventional sources of energy, waste management and social reforms through education.
He is also the Brand Ambassador for Swachh Rail Mission of Indian Railways.
His work is considered pioneering in social reform, especially in the field of sanitation and hygiene. He has so far received various national and international awards for his contributions.
He is the inventor of two-pit toilet model which has become household name and the same model is being adopted in course of ongoing Swachh Bharat Abhiyan of Prime Minister, Shri Narendra Modi.