Prafulla Das
Baijayant Panda or Jay Panda, Biju Janata Dal (BJD) MP from Kendrapara, has been openly critical of his party of late, making his stand clear through newspaper articles, tweets and statements. Faced with the spectacular success of the Bharatiya Janata Party (BJP) in the panchayat elections in February and it emerging as the main Opposition to the BJD, Mr. Panda called for "introspection" in the party. Seen as an act of defiance, he was removed as spokesperson of the BJD Parliamentary Party in May. The BJD did win 474 of the 853 zilla parishad seats, but the rise in the BJP's tally — from 36 to 297 — since the 2012 elections raised concerns in BJD circles. The BJP has been striving hard to emerge as the BJD's alternative after it secured the second position in the panchayat polls overtaking the Congress. What has made things worse for Mr. Panda is a perception that he is acting at the behest of the BJP.
One gone yesterday, another today. Yet when i cautioned last week, was contradicted. Now large sections unrepresented, resentment everywhr 🙈

— Baijayant Jay Panda (@PandaJay) May 9, 2017
What are his roots?
Son of Odia industrialist Bansidhar Panda, who founded the IMFA, India's largest, fully integrated producer of ferro alloys, Mr. Panda graduated from the Michigan Technological University and, with a background in engineering and management, worked in the corporate sector before joining politics.
Although Mr. Panda's father has stayed away from politics all these decades, his mother, the late Ila Panda, was a Rajya Sabha Member from 1992 to 1998. She represented the erstwhile Janata Dal, which Chief Minister Naveen Patnaik's father and former Chief Minister Biju Patnaik led in Odisha those days.
Why did he join politics?
Mr. Panda joined active politics when the BJD was formed by Mr. Naveen Patnaik in December 1997, a few months after the demise of Biju Patnaik. He has had a long stint in Delhi and is well networked — he was Rajya Sabha member from 2000 to 2006 and was re-elected to the Upper House in 2006. But he chose to cut short his second term in the Rajya Sabha in 2009 and was elected to the Lok Sabha from Kendrapara, considered a stronghold of Biju Patnaik as well as an anti-Congress bastion. He was elected to the Lok Sabha again in 2014 when Narendra Modi became Prime Minister. Apart from having a business empire, Mr. Panda's family owns prominent Odia news television channel Odisha TV (OTV), adding to his strength as a politician. By writing articles in national newspapers and making use of social media, Mr. Panda was the BJD's face in New Delhi.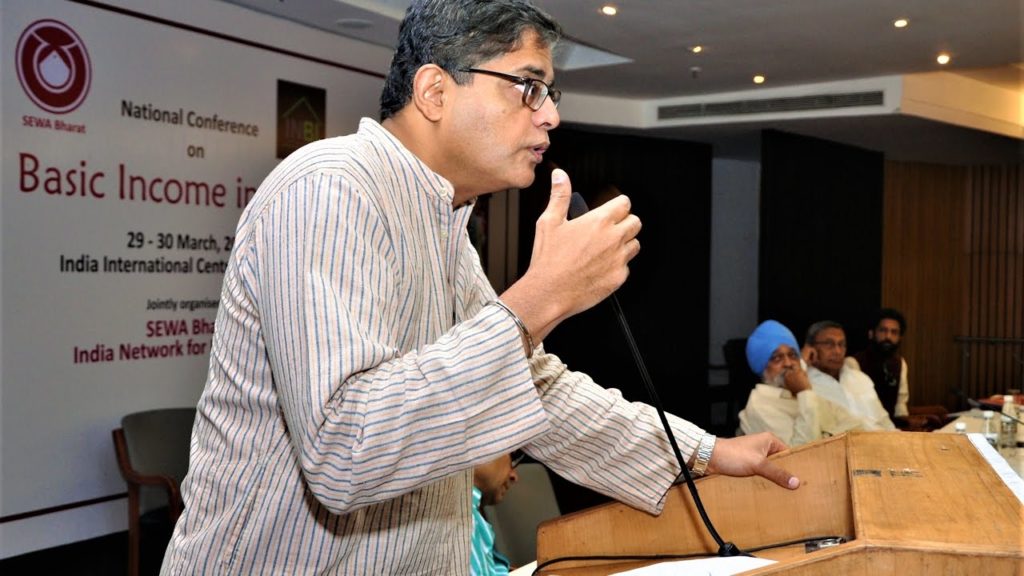 What are his ambitions?
Mr. Panda and Mr. Patnaik shared a warm friendship for years, but the relationship appeared to have soured after the 2014 Lok Sabha elections, when the Kendrapara MP grew close to the BJP top brass. Mr. Panda wanted to be made leader of the BJD Parliamentary Party in the Lok Sabha, but had to be content with the position of spokesperson along with party MP from Balangir Kalikesh Narayan Singh Deo. Mr. Panda's national profile, coupled with his appreciation of Mr. Modi's policies in several of his articles, made Mr. Patnaik suspicious of him. He began to see Mr. Panda as a political threat. Mr. Panda's criticism of the BJD's functioning became louder after the panchayat elections, forcing Mr. Patnaik to remove him as the party's spokesperson. The State government's subsequent action against Mr. Panda's family-run mining operations also indicated that their relationship was on the brink.
What are his options?
According to party sources, if Mr. Panda continues to remain in the BJD, Mr. Patnaik may deny him ticket to contest the 2019 Assembly elections. In that case, Mr. Panda will have no difficulty in getting BJP ticket for his own political survival.
Although Mr. Panda has not openly challenged Mr. Patnaik so far, after eggs were hurled at him in his own constituency by BJD activists for his critical stand against the party, he alleged that intra-party conflict and goondaism had surfaced in the past three years, with bureaucrats sitting in air-conditioned rooms in the capital Bhubaneswar managing party affairs. He alleged that many key positions were no longer held by people who struggled for the party, "who might have given a honest feedback, but rather by opportunists from various fields, including some who had worked against the party." With the BJP trying to grow in Odisha by highlighting 'Brand Modi,' the 'dissident' in Mr. Panda is likely to create trouble for Mr. Patnaik in the months to come. Will Mr. Panda survive in the BJD that long?