As part of his efforts to form a Federal Front at national level, Telangana Chief Minister and Telangana Rashtra Samithi (TRS) president K Chandrasekhar Rao has decided to have one-on-one talk with his Odisha counterpart Naveen Patnaik, who is also the supremo of Biju Janata Dal (BJD). Rao will go to Bhuvaneshwar in the first week of May to meet Naveen Patnaik to discuss about Federal Front plans.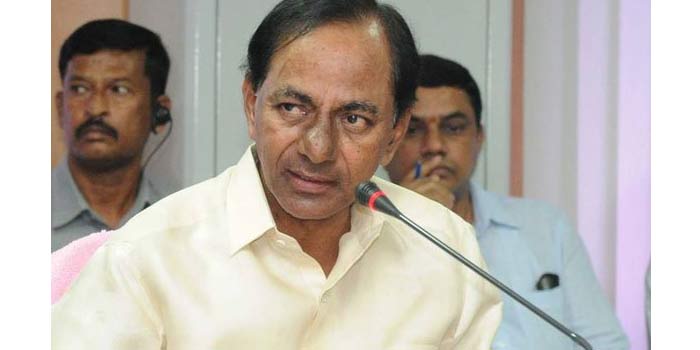 According to TS CMO sources, Rao, who is popularly known as KCR, had been invited by the Odisha Chief Minister to come to Bhuvaneshwar in the first week of May to converse about the proposal to stitch in an alternative political formation at national level against the two national parties- BJP and Congress Party.
"As at present budget session of the Odisha Assembly is underway, CM Naveen Patnaik suggested to the TS CM KCR that the two can have a detailed dialogue on the current political situation in the country and also on the way forward to form an alternative Front at national level, if they can meet in the first week of May. CM KCR immediately accepted for it and now arrangements are being made for KCR's tour to Bhuvaneshwar," TS CMO sources informed.
The meeting between the two regional satraps is going to take place at a time when the BJD supremo is keeping his cards close to his chest with regard to his future political moves in national politics. Even though West Bengal Chief Minister and Trinamool Congress (TMC) chief Mamata Banerjee has been making efforts to unite regional parties ahead of the general elections, the Odisha Chief Minister has so far not revealed his political plans.
Despite Mamata and Telugu Desam Party (TDP) chief and Andhra Pradesh Chief Minister N Chandrababu Naidu had confabulated with him over phone recently, the BJD chief has till now not disclosed about his future moves. But, he has been harping on one phrase— "maintaining equidistance from both BJP and Congress Party."
Hence, the proposed meeting between Naveen Patnaik and KCR is expected to throw some light on the line to be taken by the BJD boss with regard to forming a Federal Front.
After Bhuvaneshwar visit, the TRS boss KCR's next destination could be Chennai. According to sources, the TS CM is keen on meeting the DMK supremo and political warhorse M Karunanidhi so as to seek his party's support to his proposal to bring in a qualitative change in national politics by floating a Federal Front. "Already film actor Prakash Raj, who last week had accompanied the TS CM during his visit to former prime minister and president of the Janata Dal (Secular), HD Deve Gowda, in Bengaluru, is trying to fix a date for KCR and Karunanidhi's meeting. Prakash Raj is a friend of DMK working president MK Stalin," sources said. Hence, CM's meeting with the DMK leadership is likely to happen in May itself.
TRS senior leaders disclosed that KCR is also preparing a schedule to visit Uttar Pradesh and Delhi to garner support for his Federal Front in the coming days. The source further revealed that the TRS supremo had been in touch with the leaders of Samajwadi Party (SP).
In fact, KCR's first visit to States wherein regional parties are strong, was to Kolkata, during which he had a lengthy meeting with his West Bengal counterpart Mamata Banerjee. After that, last week, KCR visited poll-bound Karnataka. After meeting JD(S) boss Deve Gowda, KCR gave a call to Telugu-speaking people living Karnataka to vote for the JD(S) in the ensuing Assembly polls in that State.
Already JMM leader and Jharkhand ex-chief minister Hemant Soren a fortnight ago had called on Rao at Pragathi Bhavan here and had discussed with the TS Chief Minister about forming a Front at national level.
"When he was spearheading the Telangana movement, KCR several times met leaders of almost all political parties across the country seeking their support to the separate state cause. Now, he is reviving the relations with his old contacts in order to garner their support for the Federal front," a TRS leader disclosed.
"CM KCR is forming the Federal Front for getting more powers to States from Centre. Hence, very soon, he will have a meeting with retired IAS officers and Constitutional experts to elicit their views on the changes that are to be brought in the system to decentralise power in the country. The key objective of the Federal Front is to empower States," the leader commented.